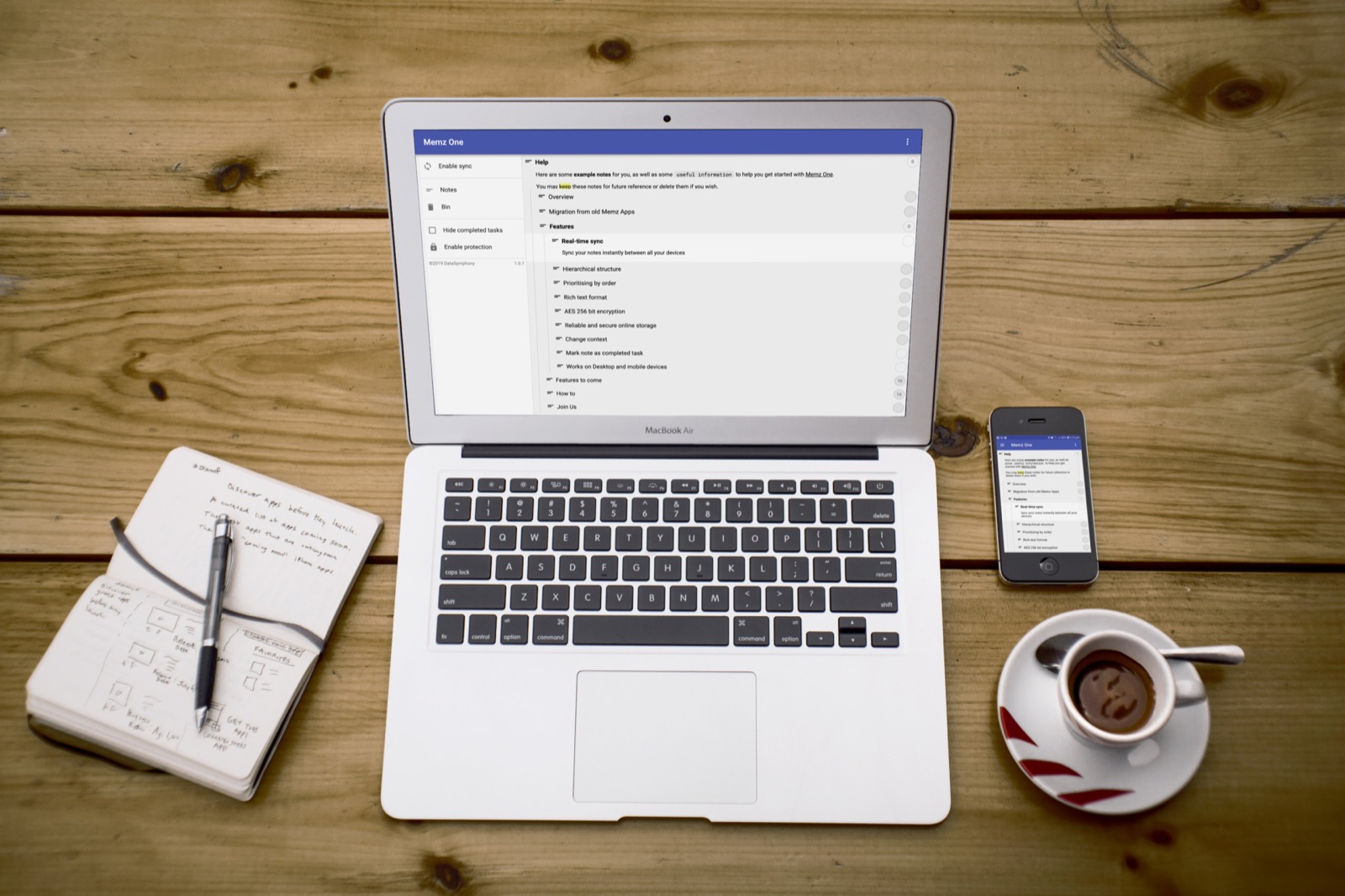 Absolutely Free and Ads Free
Memz One is a Hierarchical Notepad, Outliner, Personal Organiser, Password Manager and Rich Text Editor.
In short - Ultimate Productivity Tool.
How is it different?
What differs Memz One from majority of similar tools is first-class hierarchy support. It simplifies not only creation of hierarchical notes but also maintaining them, moving from one level to another.
Boost your productivity
Whether you are on the go or in the office, capture your ideas, tasks or requirements with ease and elegance
Develop captured notes into project
Split projects into actionable tasks
Track your progress
Build knowledge base, customer database or inventory
Get things done!
Main features
Real-time sync
Unlimited Hierarchy / Tree Structure support
Rich Text support
AES 256 bit encryption to protect your information
Easy to use
Multiplatform - works on most devices
Easy import and export
Built-in rich text processing engine support many features like
Bullet lists
Headers
Paragraphs
Links
Bold, italic, linethrough, underlined, marked and code text
Code blocks
Block quotes
Tables and more
Simple and easy to use Markdown syntax
Have you ever struggled trying to organize and outline your notes, ideas and projects, give them proper structure using conventional notes application?
Have you ever wished you could organize and outline your notes, ideas and projects the way you organize files and folders on your computer?
If you have, suffer no longer. Memz One is the outliner app you were looking for.

Our users
Businessmen
Project managers
Priests
Teachers
Students
Writers
Scientists
With Memz One your note taking & information management needs will be met, both now and well into the future! Download Memz One today!